IF YOU CAN DREAM IT, WE CAN BUILD IT!
Why settle for an outdoor space that is mediocre when you can have the oasis of your dreams! Our installation service will bring your designed vision to life and create a yard you can enjoy for many years to come. Whether you are looking to add a water feature, pool, outdoor kitchen, patio, retaining wall, walkways, garden, annual pots with seasonal colors, or all eight, we've got it covered!

INSTALLATION
Once the landscape has been designed out, it's time to install it. Our team will coordinate with you to plan for the best days to perform the installation. We will keep you updated on our progress throughout the install. Some installs can be completed in as little as one day where some installs can take several weeks depending on the size and complexity of the project.
Landscape Lighting Installation
Highlight the spectacular elements of your landscape all night long.
Landscape Lighting Installation
We've got the techniques and materials to put your landscape on display. Our team will design the lighting concept, choose the fixtures that best fit the design, and then complete the install. We will also help you with an electrical plan if necessary so that your electrician understands the project. We are also happy to coordinate the needed electrical work on your behalf.
Decking Installation
Add 3 seasons of enjoyment to your back or front yard.
Decking Installation
A deck can add value to your home not only financially, but with life enrichment. Does a place to hangout with your family and friends, relax with a book and cup of coffee, or get some sun on a hot summer day sounds like a dream? Let's make it a reality through a deck installation, replacement, or expansion!
Stone & Hardscaping Installation
Fireplaces, Patios, Walkways, Retaining Walls, Kitchens and More
Stone & Hardscaping Installation
Hardscaping is one of our specialties. We love creating spaces that are both purposeful and beautiful out of stone and other hardscaping materials. We offer retaining wall installation and replacement, outdoor fireplaces and fire pits, walkways, staircases, patios, and outdoor kitchens.
Pool Installation
Relax in your new inground pool all summer long
Pool Instalaltion
The ultimate oasis, a brand new private inground swimming pool that is exactly how you envisioned it. Add a hot tub, water feature, diving board, waterslide, heater, cabana, pool house, and don't forget the privacy fence.
Garden Bed Installation
Put your flowers and foliage on display in the most beautiful way
Garden Bed Installation
A beautifully planted garden bed is not only gorgeous but it provides important environmental value as well. We not only install brand new garden beds, we also remodel old garden beds that need a refresh. We have the plant combos to keep your garden beautiful three seasons a year.
Seasonal Colors
Show off the colors of the season in your garden and on your porch
Seasonal Colors
Keep the colors of the season blooming all year long with annuals that bloom in your garden beds throughout the year. We also offer porch pots / planters along with window planters filled with seasonal plants that keep your home looking beautiful and in season no matter the month.
Drainage Work
We turn backyard swaps into green, firm, lawns.
Drainage Work
We can install downspouts that direct the water where it should go, fix runoff issues organically through in the installation of certain plants and carefully selected materials, and install fresh drains to make your swampy yard a thing of the past.
Fence Installation
Fencing that protects all the things you hold dear and provides privacy if desired
Fence Installation
We will help you decide on the right materials, height, perimeter, number of gates, and more. We will also do the necessary work to prepare for the fence install including permits, verifying property lines, and removing plants and debris.

OUR PROCESS THROUGH A PROJECT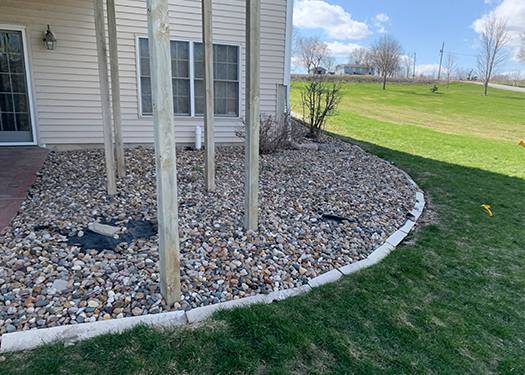 Before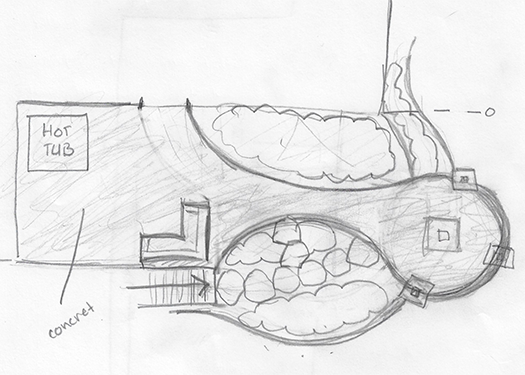 Initial Sketch During Appointment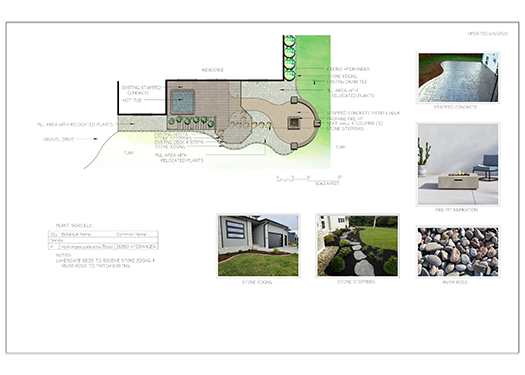 Vision Board with Colored Mockup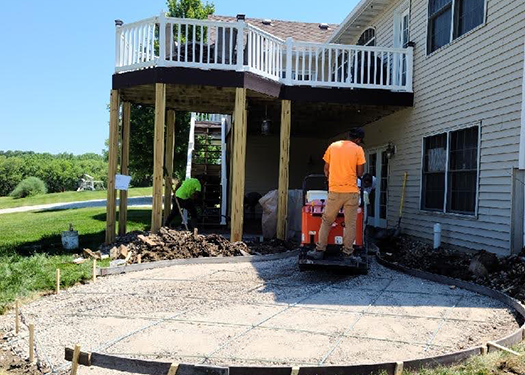 Concrete Pour for Patio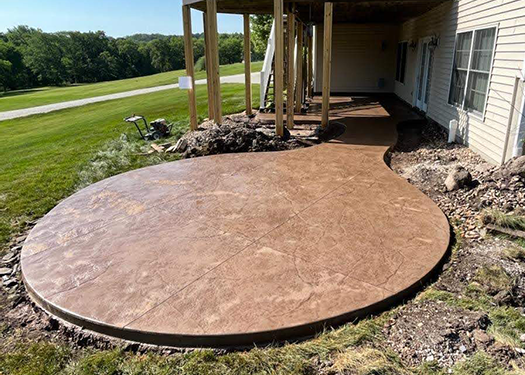 Poured Patio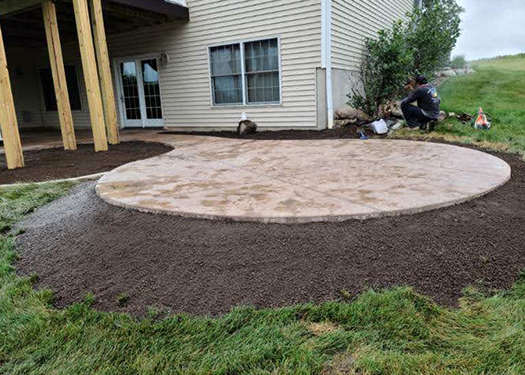 Dirt Build Up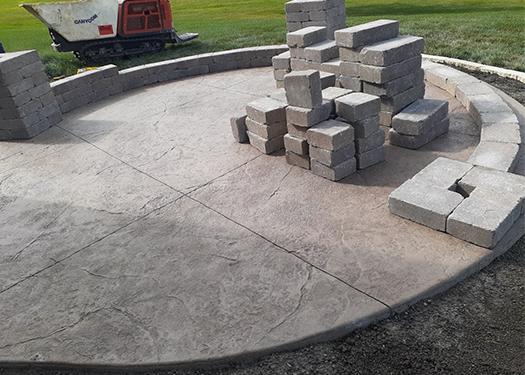 Installation of Seat Wall and Lighting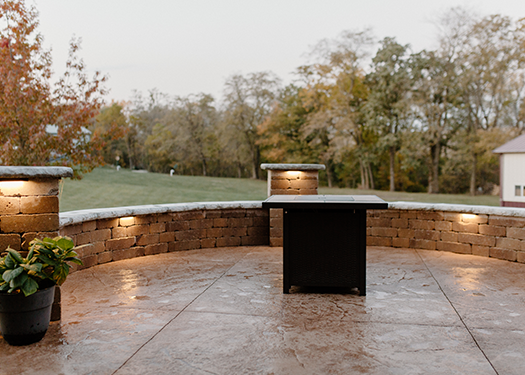 Final Result