WHAT IS LANDSCAPE DESIGN?
Landscape design is taking your visions and ideas of your outdoor space and bringing it into fruition. We take our knowledge of materials, installation and plants plus your goals to create the best plan. Most outdoor spaces need a design. This design acts as a blueprint and an inspiration for you and our crew. This forces an importance on intention and all other design elements. This visual will be put together on paper in color and in black and white. As well as, it will be to scale and labeled appropriately. No matter the size of the project, we pride ourselves in creating plans that provide all of the design elements. Come join us in the landscape design experience! 

OUR LANDSCAPE DESIGN PROCESS
Step 1: Initial Phone Call
Contact us using the button below or calling 515-402-2364. Our designer will reach out to discuss your project further. Three helpful things to know are: your schedule, general (or specific) vision, and budget. 
Step 2: Consultation
Our designer will meet with all decisions makers at your home to discuss your vision, make suggestions, discuss budget, and the design process. It's vital all decision makers are present for this meeting.
Step 3: Creation of Design
The design process typically takes about 2-3 weeks. We will take your vision, our measurements, and our designer's  creativity and create a full plan with a color sketch and inspirational elements.
Step 4: Presentation
Once the design is done our designer will again meet with all decision makers to go over the plan. This can be at your home, your job, or a local coffee shop. At this meeting project costs and a retainer agreement will be presented to allow your dream to proceed to a formal proposal and get your project on our schedule.
Step 5: Contract
After the presentation and retainer agreement are signed, we will send you a full contract that lays out all of the material, payment terms, and fine print you'd expect. We will begin product selection and ordering for your project during this time, based on the anticipated installation start date.
Step 6: Pre-Construction
Approximately 2 weeks prior to the project starting our designer will again meet with all decision makers to discuss the installation process, timeline, and project in full detail again. 
Step 7: Installation
Lastly, the installation. During this time, things might appear messy. However, when the project is over, it will appear as though we were never there.

OUR PROCESS THROUGH A PROJECT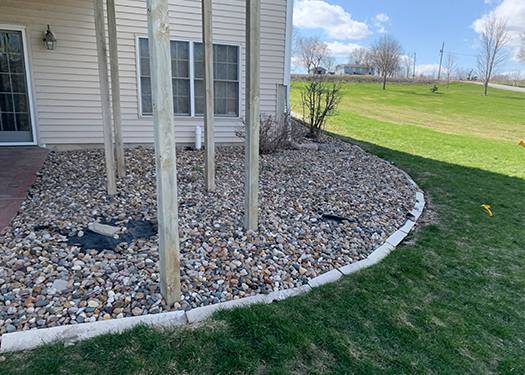 Before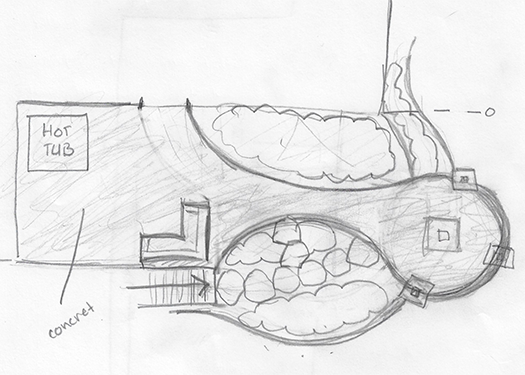 Initial Sketch During Appointment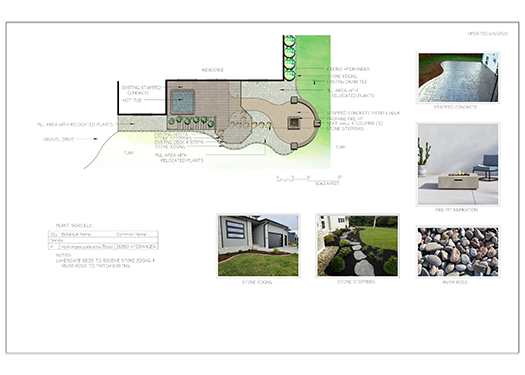 Vision Board with Colored Mockup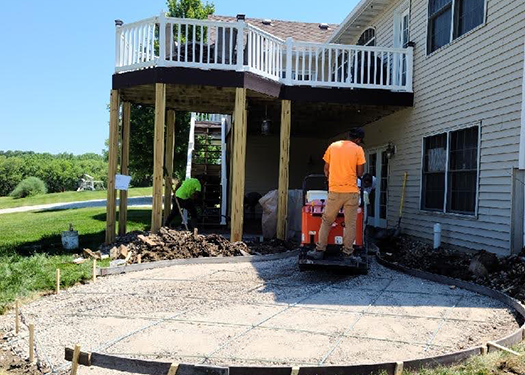 Concrete Pour for Patio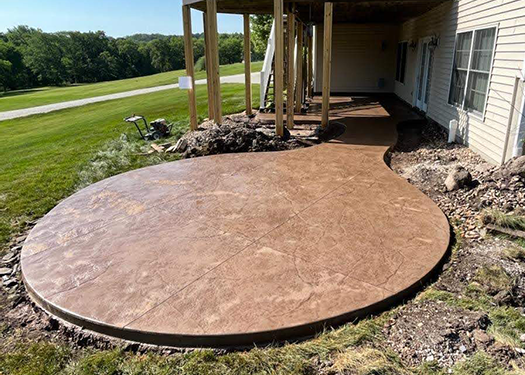 Poured Patio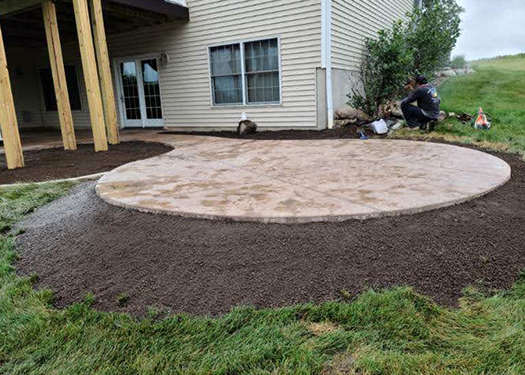 Dirt Build Up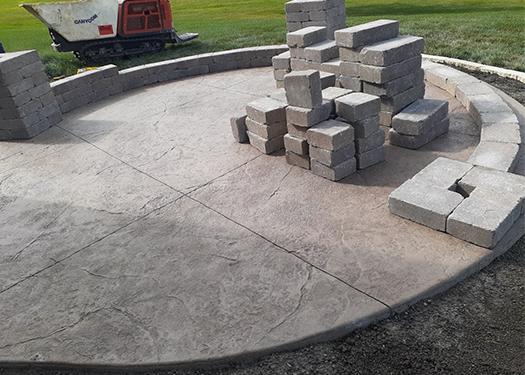 Installation of Seat Wall and Lighting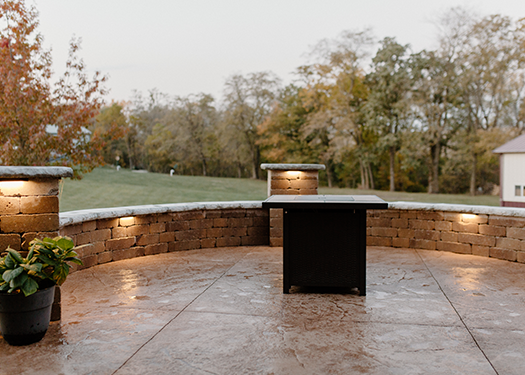 Final Result